Mission Statement
Ono has established Vision and Values showing all employees worldwide as a guide for realizing our corporate philosophy "Dedicated to the Fight against Disease and Pain."
Corporate Philosophy
Dedicated to the Fight against
Disease and Pain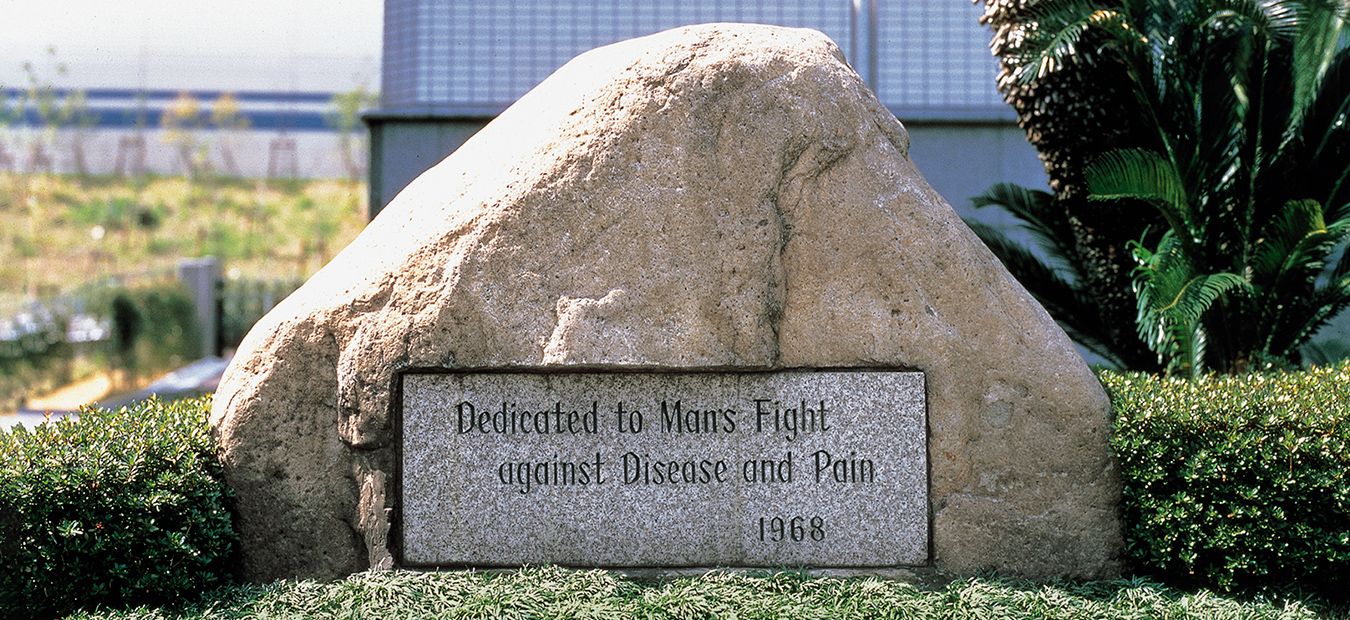 It was in 1717 in Dosho-machi, Osaka that Ichibei Fushimiya first opened his apothecary.
Since the establishment of the company, we have resolutely pushed forward in the pharmaceutical industry up to the present day and have built a history that spans almost 300 years.These years have been a continuous challenge that we must undertake in order to battle disease and pain that affect humans. And we will continue without change, placing importance on the corporate philosophy engraved on the monument making good use of the passion to discover new and creative drugs that has been passed down over our history of three centuries as well as the technology and know-how that we have accumulated over the years and we will work hard to develop pharmaceuticals that are useful in keeping people healthy in their daily lives while contributing to society.